Japan will be working with regulators in the United States and Europe to put Apple and other major tech companies under greater scrutiny, as part of an international effort to curb antitrust violations.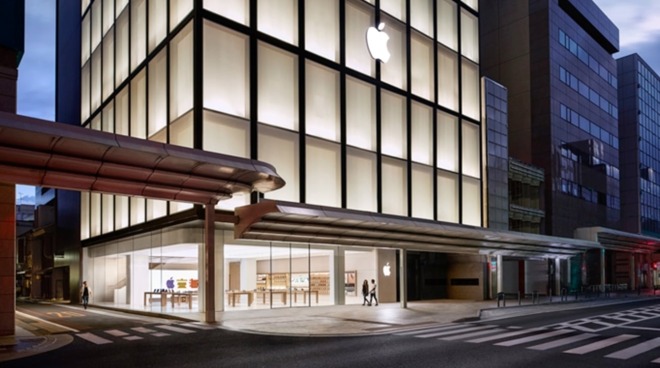 The Apple Store in Kyoto, Japan
Announced on Monday by the Japanese Fair Trade Commission chairman Kazuyuki Furuya, the regulator is starting its own efforts to try and regulate the operators of major platforms, including Apple, Amazon, Facebook, and Google. The effort would also take an interest in any acquisition or merger of sufficient size that could sway the balance of markets further in favor of the tech giants.