A pair of Apple executives have discussed changes to the iPad introduced in the iPad Air 4, including the "incredible feat of engineering" to add a Touch ID sensor to the power button on the new model.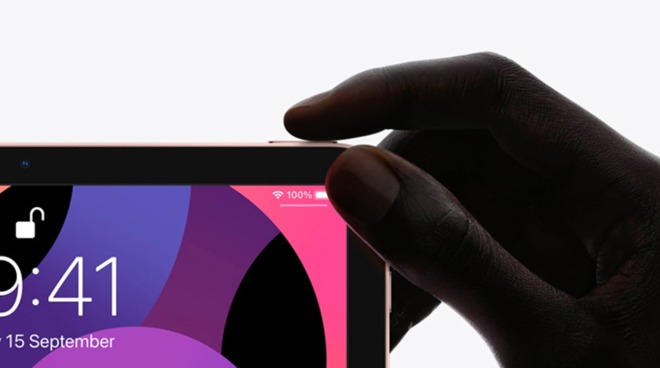 The power button on the iPad Air 4 now houses the Touch ID sensor.
Apple revealed its iPad Air 4 on September 15, complete with an updated A14 Bionic chip, a design inspired by the iPad Pro line, and a larger 10.9-inch display. Arguably the biggest departure for the iPad Air is its biometric alterations, with Touch ID moved from the now-gone Home button to the power button on the top.