Apple's late CEO is still venerated and missed. On the anniversary of Steve Jobs's death, AppleInsider explores about what the man himself thought about living and dying.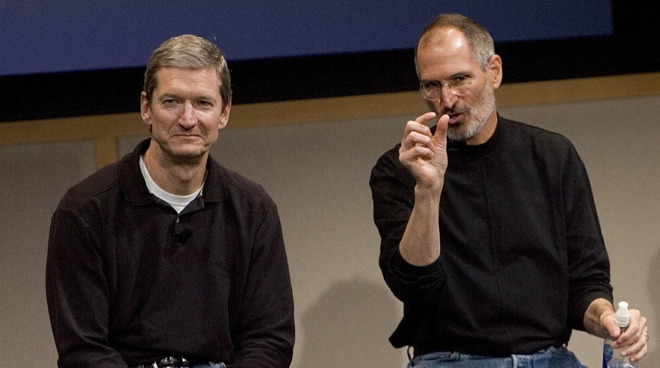 Tim Cook (left) and Steve Jobs (right)
Apple co-founder Steve Jobs died at around 3:00 p.m. Pacific Time on Wednesday October 5, 2011. He was at his Palo Alto home. The Santa Clara County Public Health Department recorded the immediate cause of death as respiratory arrest but that "metastatic pancreas neuroendocrine tutor" was the underlying cause.