The Curve Riser for iMac and Displays from Twelve South features a matte black finish and an integrated shelf to make your desk ergonomic and clean.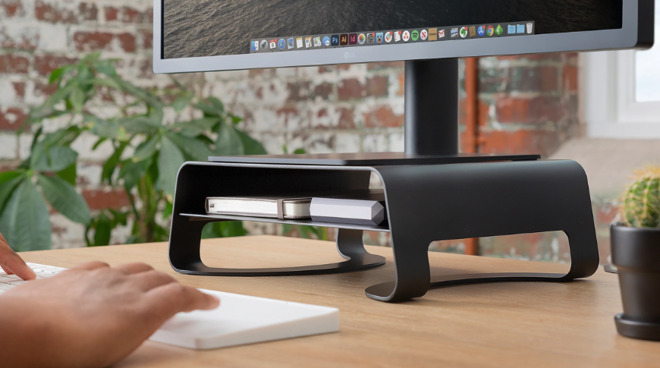 The Curve Riser by Twelve South
The Curve Riser is designed to compliment the Curve for MacBook. It elevates your monitor to nearly the same height and feature the same matte black finish.