YouTuber builds first Apple Silicon iMac using old iMac & M1 Mac mini
By disemboweling a M1 Mac mini and jamming everything inside an old iMac, a YouTube content creator cobbled together what he calls the world's first Apple Silicon iMac — with major caveats.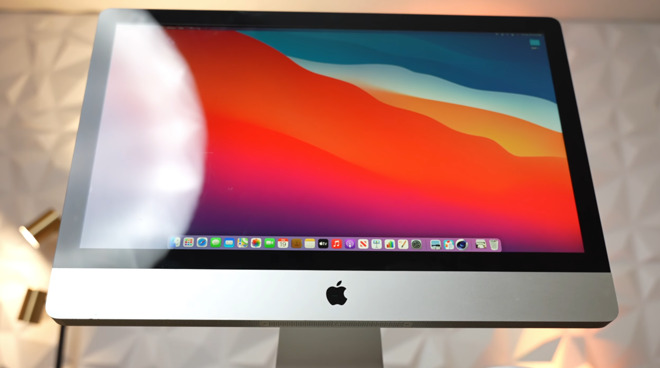 A 2011 iMac with Apple Silicon inside
Apple is set to release a new line of desktops running its custom Apple Silicon but not for a few months. So, YouTuber Luke Miani took a motherboard from a Mac mini and shoved it into a 2011 iMac.